The Jakes Escape: The Soothing for a Pandemic Bruising
Location: Octopuss 1. That blue Seaside bungalow with a gorgeous roof deck.
Achievement Unlocked: Multiple Open-air Office Spaces. Level 9 Relaxation mode. t personal question mentioned in Blog #1 answered.
My Digital Nomad Needs Met: Consistent Wifi. Fresh Conversations with Smart and Quirky people. The Beach. A SeaWater Pool. Good Music. Sweet Mangoes.
The dream of living life as a "digital nomad" is not new. The term first entered the popular imagination around 2014. It has been an enviable niche and dream of many, that's now fast becoming a reality for more people thanks to the pandemic and the acceleration of all things digital. Workations, Digital Nomadism, Remote Working has made the Work From Anywhere movement part of our new normal.
The Caribbean, always a globetrotter's favourite, with Jamaica a global cultural force of an island nation, is typically in most people's Top 3 places to visit. Jakes Hotel, what I'd call a slice seaside Bohemia is not for everyone…but damn, it was great for me and it maybe for you too. It's low-density, slow-paced with lots of colour, quirks, and a community vibe.
Having spent 8 days in the Octopuss Bungalow. Here are my pieces of advice on how to escape to Jakes for a delicious and safe Workation, Digital Nomad, Remote Working experience.
Stay Beyond the Usual Weekend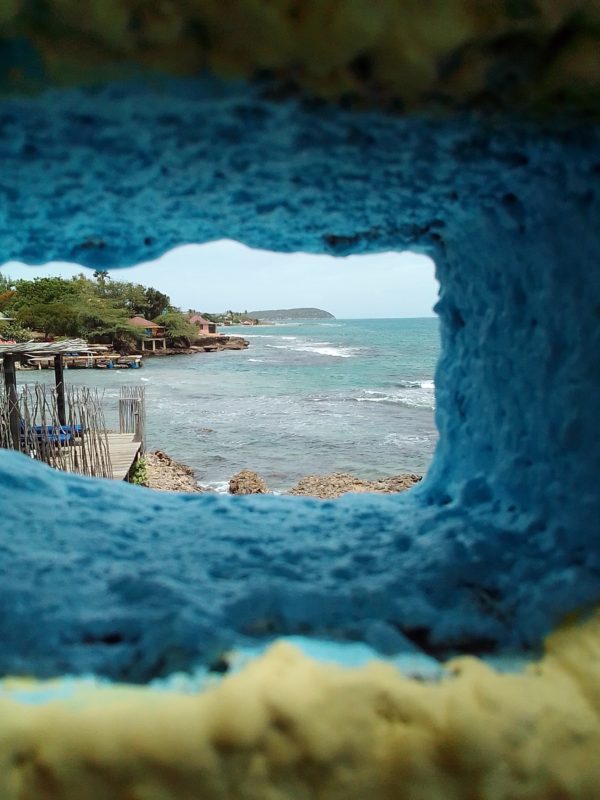 I said it in my first blog in this series, "This is going to be the summer of rediscovering your own neighbourhood and your own country. Lean into that and have loads of fun." With summer specials at their peak, now is the time to go rediscover some of your favourite spots and try new places. I went to a place that I love, at a time of the year I've never gone before, and stayed for the longest I have there. That's why I'd recommend staying for at least a week.
As entrepreneurs and creatives — we know that a change of environment stimulates our productivity and while we ride out this pandemic, having spent months quarantined at home, a little breeze out in a place that nourishes us, takes a bit of the edge off, is welcomed.
Safety First.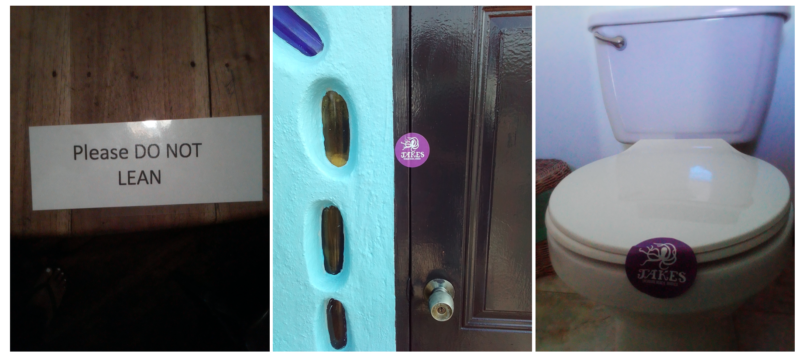 Make sure that wherever you're booking, is serious about their health and safety protocols. Check their websites for what they list, check reviews by others who've been there before so you can choose wisely and hold them accountable when you are there. 
Once you do that, go, stay in your villa, Airbnb long stay, boutique hotel room, and while there wear your mask, social distance, and sanitize your hands regularly. Don't become complacent because you're away from home and out in more wide and open spaces.
I checked Jakes long list of their health and safety protocols, so I could manage my expectations.
As I entered Jakes Hotel property, my temperature was checked and I had to sanitise my hands. I was solo in the lobby at the check-in desk, where I was handed a sanitised pen and then my sanitised room key. On reaching my room door, I realised it had a sticker that meant that it was sanitised, and no one has been in there for 24 hours. They even had a sticker on the toilet. They're not playing. And they had sanitsations stations across the entire property. That made me feel good and safe. While there, I wore my masks as I walked about unless I was eating, drinking or I was walking alone and had no chance of seeing anyone.
Choose a location that suits your sensibilities and work requirements.

Jakes Hotel matches my sensibilities because it's a sweet hybrid of a bohemian getaway that has modern conveniences. The room's doors open up to a patio that was literally steps into the water. I could see, smell and hear the waves and man, that's just what I wanted.
Yet, I also had a fan and air conditioning for when the midday summer heat its peak. A Bluetooth speaker that delivered full-bodied bass so I could rock my YouTube playlists music and make my Zoom calls sound better.
For a change of pace, I went to the roof deck to meditate some mornings, take a mid-morning tan, and also to work. I also had two socially distanced drinks and music with friends who were there for a few days too.
Did I mention the outdoor shower? I mean, after 8 days of bathing in the afternoon sun and also under 10 pm stars to the sound of waves before jumping into bed, I don't know how I've managed to go back to showering again inside. That sense of wild abandon, O.M.G.
I ate almost all of my meals al fresco…breakfast at the hotel restaurant by the seawater pool overlooking the beach, on its new decking for lunch, or on the patio of the Jack Sprat Seafood Restaurant and bar.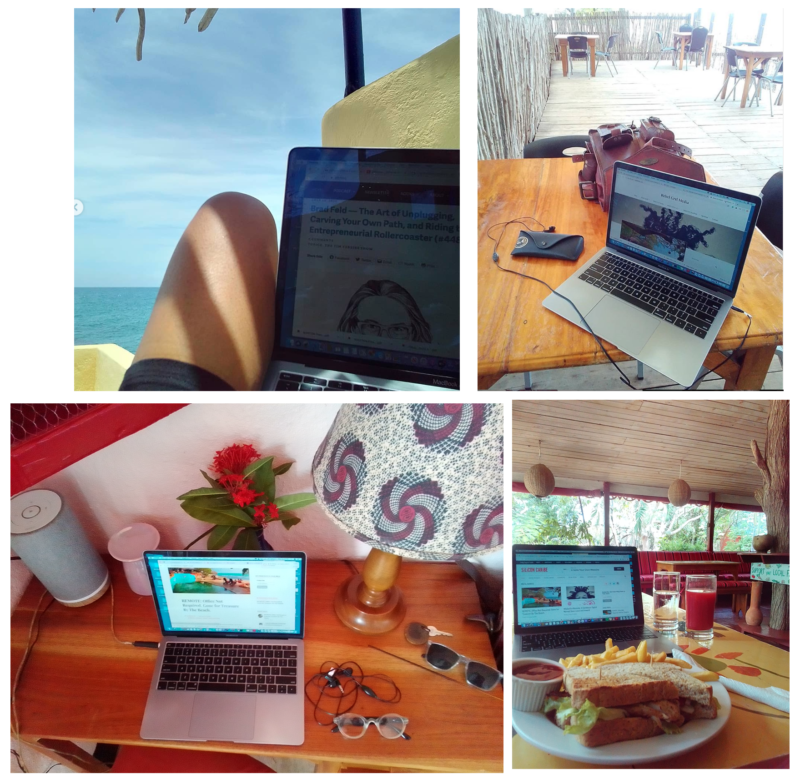 When I got there, I had visions of renting a bicycle and riding around the neighborhood looking at these killer beach houses and villas or headed to the adventure park to test my new upper body strength by doing a Rock climb, but alas I didn't leave the sprawling property. I had more than enough where I was. Plus my intention this time was to work yes, but also to relax and take extra time to think and listen to myself. And being right beside the sea, every day was the perfect soothing from the bruising of these past 8 pandemic months.
And while I loved that could have ordered room service, since I was worked most days, it was a sweet segue to leave the bungalow for breakfast to see people and have a different view every time. And invariably I saw a few people I knew who were also from Kingston and Good Lord, it was good to have some regular social interaction outside of my own home. What I did do to be somewhat active, was to walk from one end of the property to the other, as well as morning yoga stretches and 30 min meditations.
The promise. The Question Answered.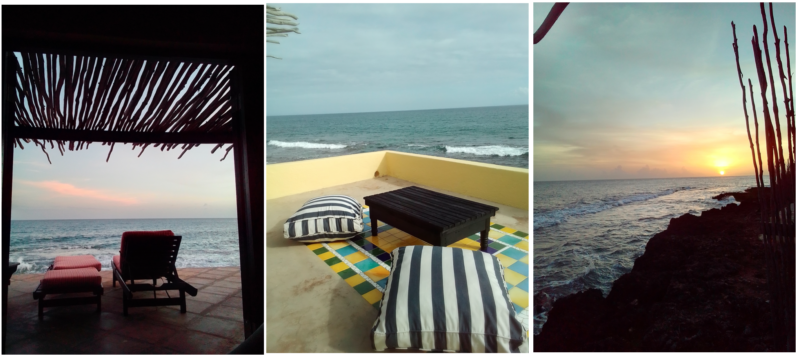 In my first blog in the 3 parties series, I'd set my intention to be the best dryland (local) tourist ever this summer. I gave myself the task of peeling back more layers of the boom and pulse that is my Jamaica…and going into those parts that are a match to my now more worldly and restless soul. I told myself that I was going to remain in an open, fertile energetic space and allow what's meant for me, to come right in. This is unfolding beautifully as for me summer isn't done until it's done on the calendar, so that's September 22, 2020.
Having just returned from a year-long sabbatical of traveling across 3 continents and 7 cities, assessing a 13 year-long love affair with being a digital nomad, to being grounded in Jamaica for 9 months thanks to COVID – I was questioning whether I could live here in Jamaica full time again. I've been asking myself when COVID restrictions lift enough for me to travel to other countries to live and work ( New York and now LA is on the list) will I go? Where will I go?
I was headed to New York to set up my main home base when the pandemic hit and while I am very grateful for dodging the New York Corona bullet, it took me a while to align with my current reality of only being in Jamaica. You see, as much as I love my country, in many ways I believe I've outgrown her (I'm a GenXer), yet it seems, there may still be some things about her that I am yet to know and appreciate.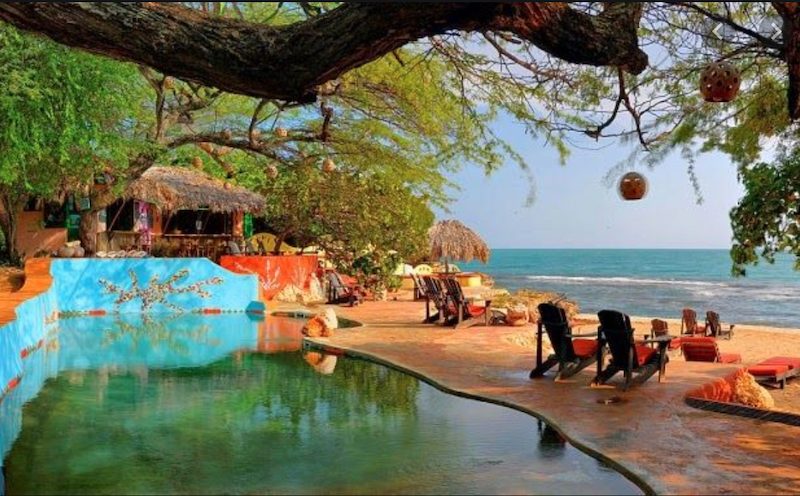 The Jakes trip was to help me think more deeply and seek more answers about the place — where I want to be living, loving, and laughing when the Covid19 dust settles.
What I've decided to do, is to live, love, and laugh fully where I am right here and now, Jamaica. I realised that while my year-long Sabbatical started and finished some internal work and kickstarted an expanded vision of what I want to do in business, being here in Jamaica these past 8 months, has forced me to really sit still and figure some next right moves. So I've surrendered.
I'm beginning to see many things about love, my friendships with fresh eyes, and I am fortified in my vision of growing a disruptive Rebel Grrl Media a digital Caribbean content and events company and the work I have now committed to doing via Caribbean Women in Tech. The fact that the world is way more digital and online than we were 8 months ago is in fact playing into my hands in a huge way. I'm doubling down on this!!
The brilliant thing is, I can live in most cities. My life is 95% portable, like I intended it to be. The amazing is, that I can have more than one home-bases. Why limit myself. So as this island girl plans to continue to take on the world, showcasing the Caribbean in fresh ways, in fresh digital formats and online. I know that, as soon as it's safe, I will be on a plane to begin my adventures in person again. Will I wait for the Abundant Universe to show me where and when, I'm going to continue my dry land tourism summer trips. This Escape to Jakes has been good for this digital nomad soul.
I started the Summer with this tweet
"This is going to be the summer of rediscovering your own neighbourhood and your own country. Lean into that and have loads of fun."  And I'm grateful for Jakes Hotel, one of my favourite places in this world for reminding me why Treasure Beach has always been special to me all these years and reminding me, how Jamaica can be a soothing, healing, and inspiring energy if you let it be so for you.
I'll end this blog series with this piece of advice that I tweeted a couple of. Days ago. I said
"Don't give up on 2020. Create and Thrive within the constraints. Anything is possible!"
Blog #1: #RebelGrrlRemote Workation to Rediscover Jamaica & Answer a Personal question.
Blog #2: REMOTE: Office Not Required. Gone for Treasure By The Beach.
Ask and Connect
Have any questions about Jakes, Digital Nomadism in Jamaica, and the Caribbean. Email me rebelgrrl@ingridriley.com